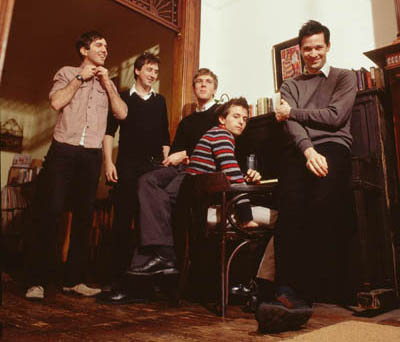 Since it's Friday (and EVERYONE is happy on a Friday), I'm posting fun stuff I stumbled upon over the last few days.
This first video is the official music video for "Four Provinces" by The Walkmen. The band is an indie band from NYC and you might recognize
this hit from them in 2006.
Despite the fact that "Four Provinces" makes me think about Osama bin Laden and all the caves he hangs out in,
this video is lots of fun
. The song is good too. And the camera work is kick ass. Plus, if you're one of the 7 people in the world that aren't happy on a Friday, the little kids dancing can hopefully do the trick for ya.